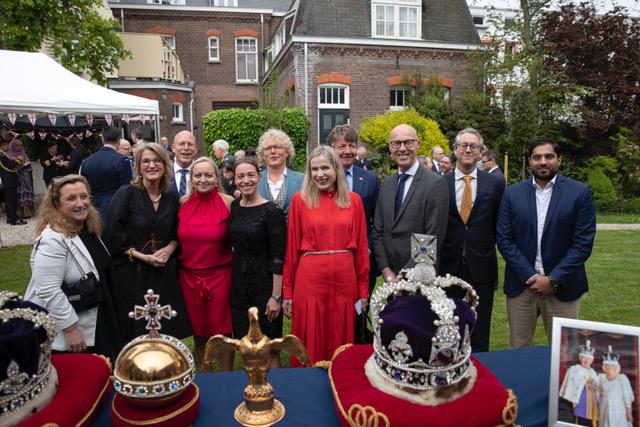 Wonderful to attend the Coronation Garden Party at the Residence of the British Ambassador to the Netherlands, Joanna Roper. It was delightful celebrating the coronation of HM King Charles III alongside our new NBCC Chair Diederik Van Wassenaer and our NBCC members, Marguerite Soeteman-Reijnen, Saskia Kapinga, Karen De Lathouder, Jesse Martens, Faisal Janjua, Jeroen van den Berg, Michel Van Den Houten, Emmanuele van Houdenhoven-Collard and Ad Antonisse

The garden party was decorated with stunning flowers in regal purple of Dutch Flower Group, which paid tribute to the King's passion for nature and climate, and marked the perfect scenery for such a joyful occasion. The Dutch touch of our member Tony's Chocolonely provided the perfect finish to the day.

Thank you, Joanna Roper, HM Ambassador to the Netherlands at the Foreign, Commonwealth and Development Office and Simon Banham for the invitation to such a delightful event - long live the King!