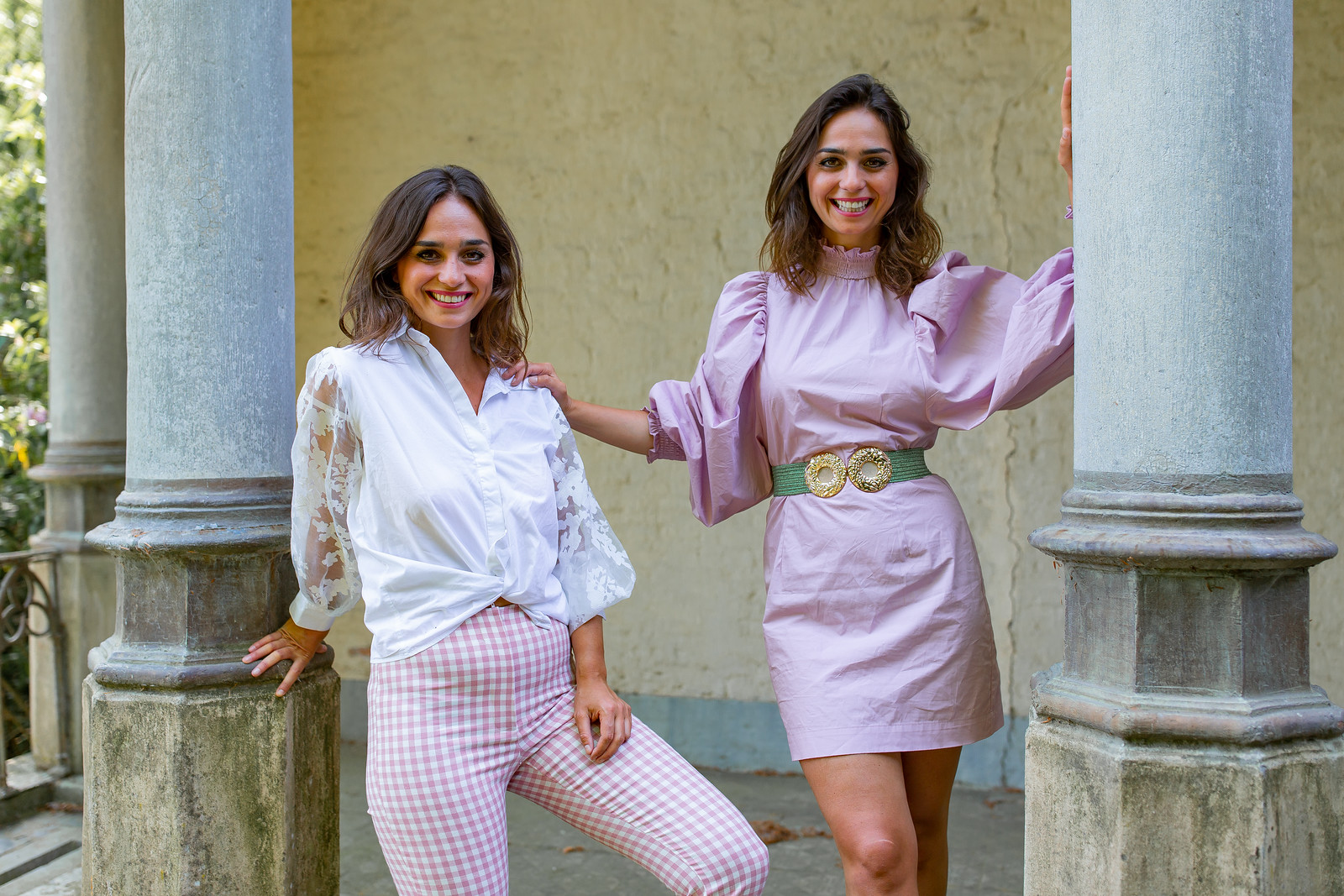 Interview with Joyce & Raissa de Haas, Double Dutch Drinks
Inspiration
Congratulations on winning the NBCC SME Award of the Year 2020. Double Dutch Drinks won the award not only for growing a great brand but also for the way they managed to survive and thrive with their UK-NL business during the COVID pandemic. How have you been adapting to COVID? What have been the challenges so far, if any?
When COVID hit, a majority of our revenues came from the hospitality industry turned off overnight, so the largest change that COVID brought has definitely been our swift change from hotels, restaurants and bars to online retail. We have managed to shift our focus and efforts into launching our online webshop within a week of lockdown and push the growth of +1,500% on Amazon.
Whilst the current situation has definitely been challenging, we have found good growth within our partners across the trade and with new partners such as recent exclusive listings with Soho House globally, Azumi Group and Star pubs. We have also closed our latest investment round during COVID with the family Heineken which has allowed us to expand. Plus go after new opportunities!
Increasing our SKU's in Waitrose, getting a new listing with Majestic Wines, creating an online strategy and overall growth in export we have a lot to be positive about! We recently re-branded, have doubled our stockholding and launched 2 new products. Team Double Dutch feels set up for success in 2021.
The two of you are also great role models for female leaders. What would be your advice to young female entrepreneurs, what can they learn from you? (Never give up)
Get out and start selling quickly, get real market validation and then potentially tweak some things based on real market feedback. When just starting a company or launching a new product it's really easy to postpone the market launch by making it perfect, but the customer is always right so getting direct feedback from your customers will be so much more valuable.
For female entrepreneurs specifically, There are so many positive changes happening with lots of incentives and events for female entrepreneurship so it's on all of us to make the best use of this.
And hard work really does pay off!
Company information
You are both Dutch and your company is Dutch. What is the reason you started exporting to the UK?
We are actually a UK company! Raised in the Netherlands (the birthplace of gin), my sister and I have always had a natural affinity with premium drinks but were frustrated with the limited selection of high-end mixers available to accompany the wider array of premium spirits. In response to this, we started experimenting with making our own sodas. We moved to London in 2013 to study a second master in Tech Entrepreneurship and decided to devote our final year to the mixer market. At graduation, we received the prize for a most promising startup from UCL alongside some initial investment, which was the start of Double Dutch.
How important are the UK and Dutch business/market for you? What other markets are key for Double Dutch?
The UK is our home market so definitely our most important one, our team is based here and a significant part of our revenues come from the UK. The Netherlands is becoming increasingly more one of our key focus markets and we are working hard to make this one of our top 3 exporting countries for 2021. Another key market will be our launch in the USA this year.
How do you define the success of Double Dutch? Do you think part of success comes from operating the business with family?
It's important to have the right people around you, and having started Double Dutch with my sister has been invaluable. I think the benefit of working with family is that we are able to 100% trust each other, we know each other inside out, working is more informal which makes decision-making faster.
Moreover, it's also important to stay true to your vision, don't let side opportunities take you off your path. We had the opportunity at the beginning of some quick easy wins but which would have meant to compromise on our wider business plan and what we stand for.
How is the business going at Double Dutch right now? Where do you see the largest opportunities for growth in 2021?
The one positive thing that COVID brought is that we have discovered a whole new channel in e-commerce and redefined focus on retail as a wider business. Alongside retail growth, our international expansion will further drive opportunities for growth in 2021.
Due to Brexit, there now is a big trend in the UK towards "Buy British". Do you see that as a threat, and how do you deal with it?
We are a proudly British brand – the company was founded in the UK, our head office is in London and we produce most of the drinks in the UK.
What has made Double Dutch stand out against its competitors?
We are a brand built on a belief in maximising flavourful drinking, creating unexpected pairings that enhance every adult drinking occasion – whether served with premium spirits or savoured solo. Double Dutch continues to position itself as the key challenger brand in the tonic water & mixer category, offering a fresh, healthy and innovative proposition to the market. Double Dutch was the first mixer brand to launch quinine-free tonic, to focus on double paired flavouring for mixers and use molecular gastronomy for recipe development. Since we launched with our Cucumber & Watermelon and Pomegranate & Basil, we have expanded our range to 12 flavours including an Indian tonic which has been awarded best tonic globally, a spicy ginger beer and recently launched our cocktail soda range with a Bloody Mary soda and a Margarita Cucumber soda. Our entire range is low in calories and using natural ingredients. With innovation at our core, we are proud to have won over 40 awards to date.
Where does Double Dutch see itself in 5 years' time?
To become a household name know for differentiation and innovation in the category
Now that hospitality industry (restaurants, bars, etc) is closed both in the UK and NL, where can we get our hands on the latest Double Dutch products?
We deliver across Europe within 72 hours via our webshop.
Doing business in the UK
How did you find it being two young Dutch entrepreneurs in London? Which issues did you encounter with setting up at first?
The most difficult for us definitely was that we didn't know anyone in the UK, let alone in our industry so we had to work very hard to build up a strong network.
You recently joined the Netherlands British Chamber of Commerce (NBCC). Why did you join the NBCC? How can they help you with growing your business?
Mostly to get access to a wider network and build new relationships as well as the wide area of information they provide in terms of business insides and policymaking activities.
What advice would you give to Dutch entrepreneurs looking to set up in London?
I have found it really helpful to surround yourself with a few really good British people to understand the (although small not insignificant) cultural differences, whether that is in a mentor or team member. And of course, become a member of the NBCC!
How do you find the Dutch and British to be different in doing business with? What would you define as similarities?
The main difference is, the Dutch are much more direct and the British are a little more political and diplomatic. Whereas, the British do business more based on personal relationships and putting an effort in creating a wider network, getting to know each other on a personal level and having social working relationships over drinks & dinner. I find the similarities are that both are very entrepreneurial, open to help and have more of a trial & error attitude.