News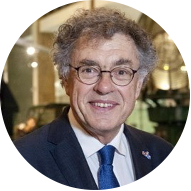 Anton Valk CBE, Chairman, The Netherlands British Chamber of Commerce (NBCC)
Anton has been the chairman of the NBCC since September 2013. Anton has 35 years of international executive business experience and entrepreneurship. Before joining the NBCC, Anton was CEO of Abellio, a successful London based international train and bus operating company with Netherlands Railways as its sole shareholder. Anton represented Abellio in national industry boards in the United Kingdom and established close relations with Central British Government, Transport for London and regional stakeholders.
Since stepping down as CEO, Anton has acquired a portfolio of advisory and non-executive positions in Culture, Anglo Dutch relations and public transport. During his whole career he established a reputation of strategic and innovative leadership, of building and leading multidisciplinary international teams which were dedicated to success and of successfully conceiving and managing joint ventures, acquisitions and multibillion GBP bids.
Anton's main responsibilities for the NBCC are to chair the board and the executive committee, to lead strategy and external representation and to be the guardian of the interests of the members by ensuring that the organisation pursues its agreed objectives.
Anton has an Engineering degree from Delft University of Technology.
By Karel van Oosterom – Dutch Ambassador to the UK
In 2015, I was privileged to be present during the conclusion of the historic agreement on the 2030 Agenda for Sustainable Development. At the heart of this comprehensive global agenda are the 17 UN Sustainable Development Goals (SDGs), promoting prosperity while protecting the planet and tackling climate change. In 2016, I felt equally honoured to give formal consent to the Paris Agreement on climate change in the name of the Kingdom of the Netherlands. I vividly remember the positive vibes among diplomats, civil society and private sector representatives on both occasions.
The private sector has a key role to play in translating sustainable development and the climate change agenda into concrete action. That is what our son Gustaaf van Oosterom has taught me. Four years ago, Gustaaf concluded in his master's thesis that businesses have to move from 'doing no harm' to 'doing the right thing', if they are to assume their responsibility in realising Agenda 2030. In other words: move from corporate social responsibility to contributing to the SDGs. In his view, both moral and economic reasons make this shift imperative for businesses to achieve long term sustainability and profitability.
'Doing the right thing' requires a concerted effort among government agencies, companies and knowledge institutes to work together. In order to achieve the goals of the Paris Agreement and the SDGs, we need to raise our ambitions, now more than ever. No country nor business can rise to the sustainability and climate challenges alone. Collaboration is needed on every level.
This is exactly what the Netherlands endeavour and encourage together with the UK as part of our North Sea Neighbours partnership. I am happy to witness ample examples of such creative, innovative and sustainable Dutch-British public-private cooperation on a wide range of issues. Just think of the partnership between Royal Haskoning, Van Oord and the North Norfolk District Council providing flood protection to British towns on the east shore while building with nature. In addition, together with Transport for London and the Greater London Authority, Dutch companies Alfen and Allego supply publicly available charge sockets for electric vehicles. Similarly, the City of Amsterdam has placed the concept of Doughnut Economics, developed by British economist Kate Raworth from Oxford University's Environmental Change Institute, at the heart of its long-term vision and policy-making for post-COVID recovery. There are many more examples: from scale-up's, SME's to large corporates that have joined hands with government agencies and knowledge institutes to move to 'doing the right thing'.
I invite you to add to these examples. To put words into action. To enhance prosperity while protecting the planet. The Dutch Embassy in the UK stands ready to partner with you; to support you showing the value of your business-driven innovations, your responsible business conduct and your smart solutions. The recent Climate Adaptation Summit (CAS) and upcoming World Circular Economy Forum (WCEF+Climate) – both hosted by the Netherlands – as well as the UN Climate Change Conference in Glasgow (COP26) are among many events that create momentum for such public-private cooperation. So let's strengthen the existing cooperation as North Sea Neighbours, inspire others and together 'do the right thing'.
By Joanna Roper, Her Majesty's Ambassador to the Kingdom of the Netherlands
Just over 200 days to go until the world's largest climate conference takes place: the UN Climate Conference, COP26, in Glasgow. This may seem a while away, especially in Covid times, but it is really just around the corner. We will all need to use the time available as best we can to ensure it is a success.
UK policy decisions are closely aligned with addressing the climate crisis, demonstrated by our recent ten point plan, integrated defence review and upcoming flagship UN climate conference. The UK is committed to making COP26 an inclusive and ambitious event, where businesses will have a key role to play.
We encourage businesses to support COP26 with the 4 A's – Ambition, Action, Advocacy and Accountability.
Ambition:Take a look and join the Race to Zero, a global campaign for a zero-carbon recovery that creates decent jobs, and unlocks inclusive and sustainable growth. By setting a net-zero target line with a 1.5°C future – our only future – you can make a critical contribution to limiting the worst impacts of climate change. Businesses can join the Race to Zero through signing up to Business Ambition for 1.5°C or via the SME Climate Hub. Both initiatives require businesses to set net zero targets by 2050 at the latest and commit to short-term action plans that are independently verified through the Science Based Target initiative. There are separate thematic initiatives such as the Race to Resilience, RE100 and EV100, which may also be interesting to join depending on the nature of your business. However, the 1.5°C pledge is the strongest signal businesses can send to governments that they are committed to a net zero pathway.
Action:The next step is to develop a credible plan detailing how the target can be achieved and start implementing the changes in your production processes.
Advocacy:Champion ambitious action through all your channels: to customers, employees, communities and global supply chains. A whole-of-society approach will be instrumental to limit global warming to 1.5°C.
Accountability:The UK government can help celebrate your progress by providing a platform to recognise ambitious business commitments. Simultaneously, we push businesses that fall behind the curve. Transparency is key to accountability.
It is fantastic to see so many Dutch companies already signed up to the Race to Zero. But there is still much to do. Do continue to be the advocates you are and keep working towards reaching the breakthroughs in your industries. And please do use the time between now and COP26 to look into these initiatives and to sign up. Send a signal that you are committed to a net-zero future - business leadership plays an essential role in meeting our climate targets.
And, finally, tell us what you are doing! We love to hear about success stories and are happy to feature your company in this newsletter, not only to showcase great work but as a means to inspire others too. The task ahead is a challenging one and no individual sector can do it alone. Only by working together can we really make progress against the Paris Agreement goals we have set ourselves. I look forward to working with you.
All best wishes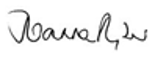 By Colin Smith (PwC UK) and Niels Muller (PwC NL)
Overview
Whilst many of the measures in the UK Budget's on 3 March focused on the government's post pandemic roadmap to recovery, the Chancellor also used the Budget to lay some foundations for the UK's net zero transformation. The environmental aspects of the Budget felt like a continuation of the high level statements of intent contained in the government's recent "Ten Point Plan for a Green Industrial Revolution" and Energy White Paper. More detail will be needed to deliver on the government's green agenda and legally binding target of net zero greenhouse gas emission by 2050.
Policy and spending measures
The Budget contained several measures to finance the Green Industrial Revolution including the launch of a new National Infrastructure Bank, a Green Gilt and a new green savings product for individuals.
Almost £100m was earmarked to develop floating offshore wind demonstrators, deliver long-duration energy storage prototypes and identify ways to increase the production of green energy crops and forest products that can be used for energy.
Funding was announced for upgrades to infrastructure of ports in Humberside and Teesside to support the development of the next generation of offshore wind.
The Chancellor set out his intention to use carbon pricing as a tool to drive decarbonisation and will set out proposals for the expansion of the UK Emissions Trading Scheme over the course of the year.
Tax measures
Prior to the Budget, the House of Commons Environmental Audit Committee stated that the Budget should be used as a springboard to revive the UK economy and to kickstart the green industrial revolution. The committee suggested specific policies, including reducing the rates of VAT on repair services and products containing reused or recycled materials to increase the circularity of the UK economy and a VAT reduction on home upgrades to incentivise installation of low-carbon domestic technologies and improve energy efficiency of homes.
However, this did not happen. Indeed, there were no obvious developments to show the use of the tax system to drive the shift to net zero either on Budget day itself or on "Tax Day" on 23 March when the government published a number of tax-related consultations and calls for evidence on a range of tax administration and tax policy areas. The Chancellor may be waiting for the G7 in Cornwall in June, the COP26 Climate Conference in Glasgow in November, or the publication of the HM Treasury's Net Zero Review which is due in the spring before announcing significant new measures.
If more announcements are forthcoming, it will be interesting to see whether the government takes any action following the National Audit Office's observation that "There is some evidence of the positive impact that taxes can have on the environment, but too little is known about their effect. The exchequer departments tend to focus more on the revenue that environmental taxes raise rather than the environmental impact they achieve."
Conclusion
There were some measures to help the UK on its road to net zero greenhouse gas emissions. These measures are welcome. Bigger and bolder moves are however likely to be required to meet the UK's net zero goals. As the UK hosts the G7 and COP26, all eyes will be on the UK to showcase a comprehensive and robust framework for net zero action.
By Rachel Terry, Programme Manager – Accelerating Climate Initiatives, Van Oord
Whilst reporting against the UN SDG 13: Climate Action, the World Bank recently reported that "From 2010 to 2019 more than 1.3 billion people were affected seriously enough by extreme weather events such as floods, droughts, heat waves, and cold waves to require emergency assistance." This clearly tells us that despite the much needed and ongoing global attention to stopping climate change; there is already a need now to address the resilience of our global societies and ecosystems to the increasing impacts of climate change – we call this climate adaptation.
And things are things happening. In January this year, global leaders convened at the Climate Adaptation Summit hosted by the Kingdom of the Netherlands to launch a comprehensive global adaptation action agenda. Various initiatives and ambitions were announced by governments, international organisations, financial institutions, civil society and the private sector to drastically enhance climate adaptation worldwide. As an international marine contractor, operating on the verge of land and water, Van Oord is really proud to be part of this movement and to team-up with global partners in the race to resilience.
Our drive for global resilience started a few years ago. At Van Oord's 150th anniversary celebrations, former Executive Secretary of the UN Framework Convention on Climate Change – Christiana Figueres – called for action to limit these effects of climate change, particularly for the world's most vulnerable communities. We have taken up her challenge and developed our response: the Climate Adaptation Action Plan. With this plan, we aim to use our capabilities, together with key partners, to provide solutions and protect the world's coastal societies and ecosystems most vulnerable to the implications climate change. Our plan consists of three key elements: the Climate Risk Overview, Solutions, and the Knowledge Hub. Combined, these must ensure that we will be able to focus our efforts on the most vulnerable coastal hotspots, that we bring forward the right solutions to provide resilience to these areas, and finally that we will gather the right partners, knowledge and expertise to come to the actual delivery of projects.
When it comes to coastal defence, we already have delivered projects providing resilience to the communities and ecosystems they protect, also in the United Kingdom. For example, earlier this month Van Oord has signed a contract with the UK Environment Agency to design and build a coastal defence scheme at Lydd, which forms part of a much larger coastal defence programme to better protect the low-lying Romney Marsh area, a large section of the Kent coastline. It provides protection to some 14500 homes, 700 business and important infrastructure that is at risk from coastal flooding.
Van Oord is committed to replicating these solutions worldwide and making them accessible to regions at risk, but for that we need the right partners. For projects to succeed, we require more than just the involvement of client and contractor. It requires political and financial planning, local stakeholder engagement, and much more. And we are therefore looking forward to attend future events like the COP26 in Glasgow, where adaptation and resilience will once again be a central theme. With the right partners, we can bring together the knowledge and collaborations needed to accelerate the protection of endangered coastal areas, enabling prosperity in thriving communities and nature. This way, we create a better world for future generations!
So let's accelerate climate adaptation action together; please reach out to me on LinkedIn or through our "Let's Connect" form to share your ideas or thoughts with us where we can collaborate. Would you like to work together on the data in the Climate Risk Overview? Do you have a project in mind for which you need an innovative coastal protection solution? Or do you need the perspective of the private sector to contribute to your adaptation agenda? For all this and more, I look forward to hearing from you!